Once on display in Chicago's Lincoln Park, the ship is now located in Geneva, IL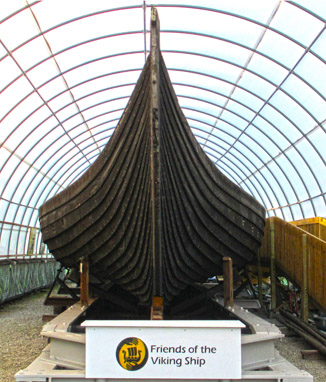 Images: Vesterheim Museum Archives and L.Straw
Membership Types:
• Individual ………$35.00
• Family ………… $50.00
Dues are paid annually.
Membership Benefits:
New members only: One free copy of "VIKING from Norway to America" by R.E. Rasmussen
Free admission to the current Viking Ship Exhibit on scheduled "Open" Days
Invitation to the Annual Meeting
A copy of the Annual Report
Knowing you are contributing to a great cause!
Two ways to join
JOIN by mail
Download a membership form here.