Once on display in Chicago's Lincoln Park, the ship is now located in Geneva, IL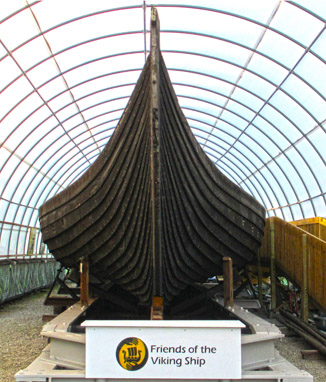 Images: Vesterheim Museum Archives and L.Straw
Membership Types:
• Individual ………$35.00
• Family ………… $50.00
Dues are paid annually.
Membership Benefits:
NEW! FREE! One copy of "VIKING from Norway to America" by R.E. Rasmussen
Free admission to the current Viking Ship Exhibit on scheduled "Open" Days
FOVS Newsletter "Ship to Shore"
Invitation to the Annual Meeting
Knowing you are contributing to a great cause!
Two ways to join
JOIN by mail
Download a membership form here.